Talking Hamster Toy
THIS BRINGS ENDLESS JOY TO YOU, YOUR FAMILY AND FRIENDS!
Is your cute baby beginning to speak?
This talking hamster toy will be children perfect friend. While your baby is playing and learning to speak, you can continue with your household chores. This cute little toy expands your baby's knowledge and vocabulary of words so that he or she will grow up to be a smart kid!.
This fun and amusing Talking Hamster Toy will repeat anything it hears, then fires back with its cheeky high pitched voice which is guaranteed to get laughs wherever you go!
SHAKES ITS BODY WHILE ANSWERING YOU: When it is talking, it shakes its chubby body so happily and responds to your touch. It moves its head up and down automatically.
A MUST-HAVE for family gatherings, pranksters, jokes, and more! Let the joy flows in the air!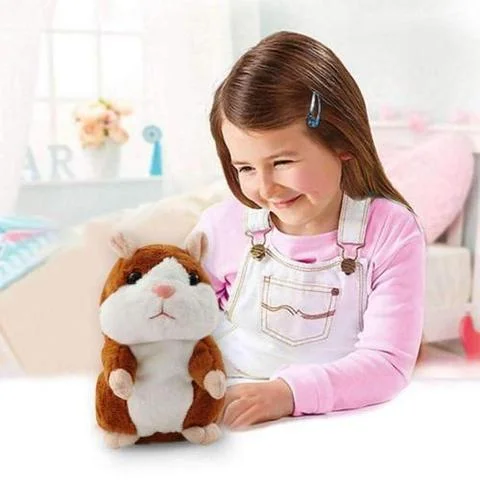 FUNNY TALKING HAMSTER MIMICRY TOY: Talking hamster plush toy repeats what you say in its own critter voice. You will have so much fun interacting with this lovely talking plush toy.

UPGRADED TALKING HAMSTER PLUSH TOY: We've selected a better machine for the talking plush toy to get the clearer pronunciation. Softer and fluffier plush makes your kids get addicted to hugging it. Even pets will love it more.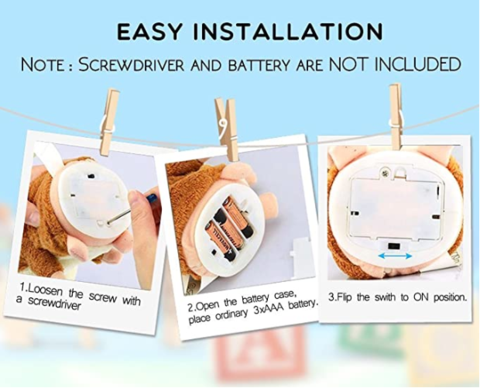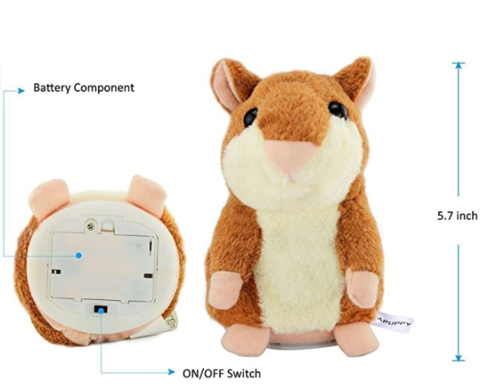 Powered: Powered by 3x AAA battery (NOT included). Please use new batteries once the batteries run out.
★Alkaline batteries are the first choice for its best performance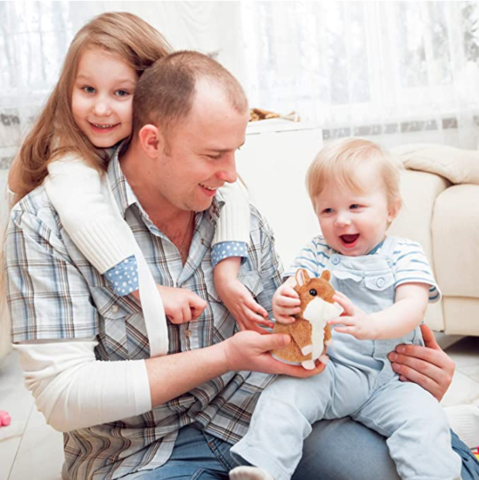 Perfect for babies, toddlers and children and will definitely bring a smile to their face. Also, be used as a decorative piece in a child's nursery. It's a perfect for Christmas, New Year and Birthday gifts idea and more.
Features:
REPEATS WHATEVER YOU SAID: The talkback function allows the hamster to repeat everything you say no matter you laugh, sing, or speaking any language. Can imitate the female and male voice.
AUTO HEAD SHAKING: Auto shaking and responds to touch. He bops his head up and down automatically when repeating and when you pat him.
EASY OPERATION: Switch it on and talk to it, it will mimic your every word in his funny and high pitched voice. Flip the switch to the OFF position to conserve battery life when it is not being used.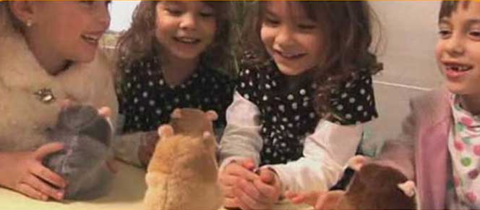 Feature:
Imitate you talking
Distinguish the level of sound
Change the tone through male and female voices
Make a nod action, super cute!
Specifications:
Size: 15cm/5.91in
Toy type: doll
Suitable age: 3 years old or older
External material: high quality fabric
Fill: PP cotton