Star Projector
This Colorful Solar System Star Projector allows you to explore the mysteries of the universe. Use this in your home, bedroom, kids rooms, and more. This projector includes a sun model and other 8 planets, movable arms, and stand. This can help teach children about the solar system. This would be a great gift to give your children to help them with at home learning!
Explore the mysteries of the universe.
Best for home, bedroom, children rooms.
Very romantic night, full of sincere gift.
Contains sun model and other 8 planets, movable arms and stand, etc.
Can train children's practice and thought ability, they can also learn solar system knowledge by assembling this.
size:30 x 21cm
Material: Plastic + electronic components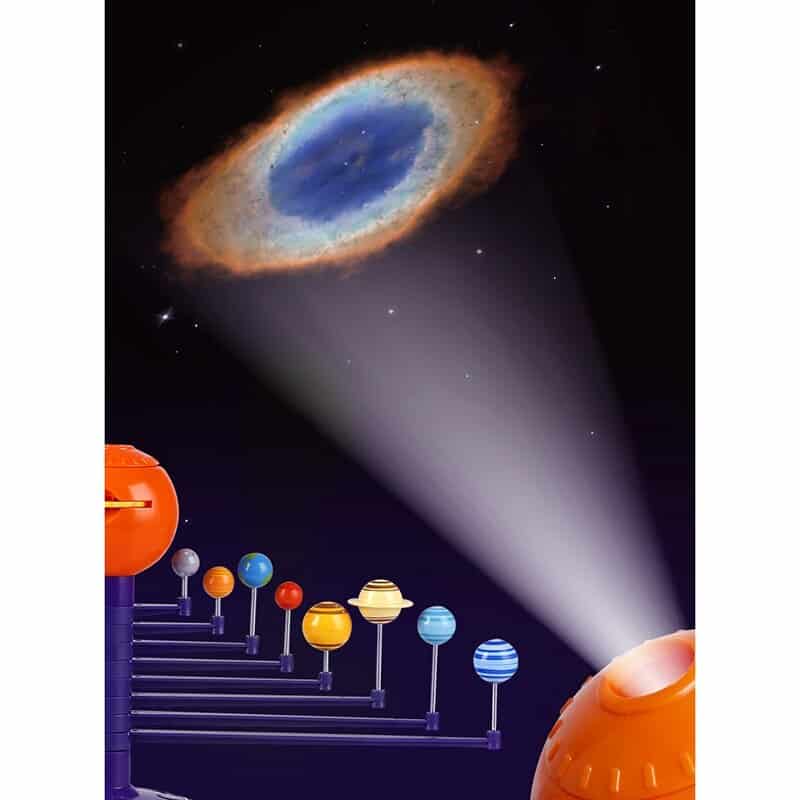 A few reasons why buy from us:
SAFE SHOPPING
We try our best to make your shopping experience not only pleasant, seamless and hassle-free, but also secure.
FREE SHIPPING
Enjoy flexible international shipping services that currently operate in over 200 countries across the world.
FREE RETURNS
It's okay to change your mind! You can send your order back for a full refund, we've got you covered with our full Buyer protection.
NEW ARRIVALS
Brand new products are available on a regular basis.
PRICE PROMISE
We don't want you to choose between the best value and the best service. That's why we offer competitive pricing.
EXCELLENT CUSTOMER SERVICE
Knowledgeable and professional support team is always happy to help you.
EASY TRACKING
Check your order status online. As easy as that!