Mummy Multifunctional Bag
Mummy Multifunctional Bag‌ is perfectly designed to match your always on the go schedules and can be conveniently brought anywhere, be it on a family outing, beach trip, function, etc.
It will help you find a place for your baby when you are visiting your friends, traveling, or spending time outdoors. No more uncomfortably strapping the baby into the car's backseat or his/her car seat. Give your little one an actual bed that's similar to the one at home.
This backpack is pure comfort for the infant and amazing functionality for any mom – and dad!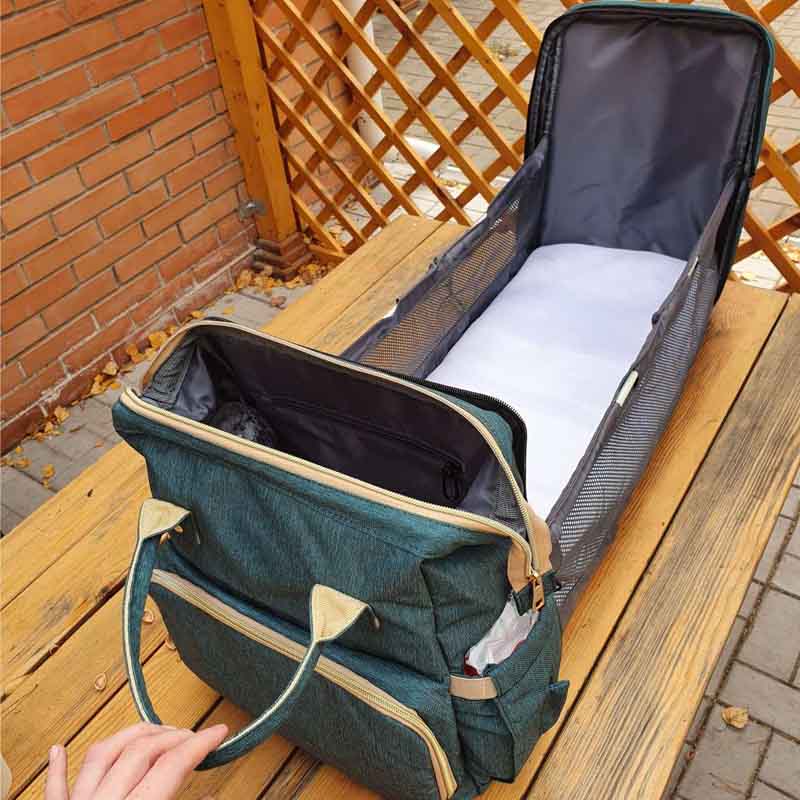 Discover room to fit three bottles, all in this backpack. A special layer in the front pocket ensures an added thermal boost for bottles – meaning milk stays cold (or hot) longer.
The integration of a portable crib and mommy bag – all in one – is a perfect and practical solution that makes any journey for mom and baby much easier and less stressful.
Getting set up is a cinch: simply fold the crib into the neat backpack in three steps:
Step 1: Pull the two support rods from the middle to both sides in turn.
Step 2: Fold the support rods as "X" shape, after both the support rods are relaxed.
Step 3: Fasten the zipper, done.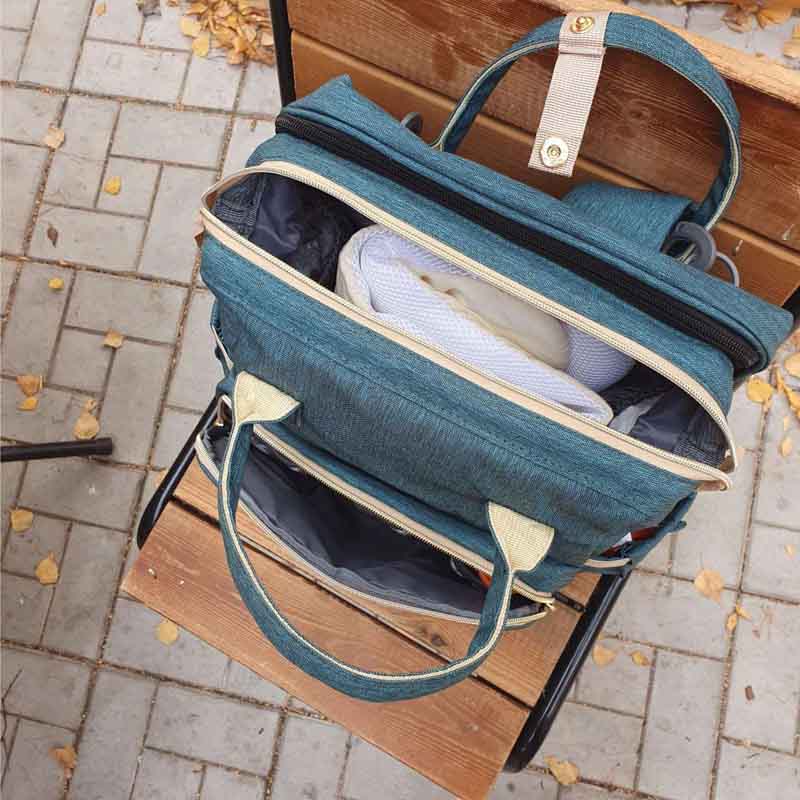 Functionality in Details:
👜Three Layers of Fabric – All Waterproof, Easy to Clean, and Durable.
👜Freedom to Move – lock the handles and carry the backpack on your shoulders. No hands needed for carrying!
👜Quality finishing ensure durability and comfort in daily use.
👜Buckles and zippers are sturdy and convenient for easy transportation.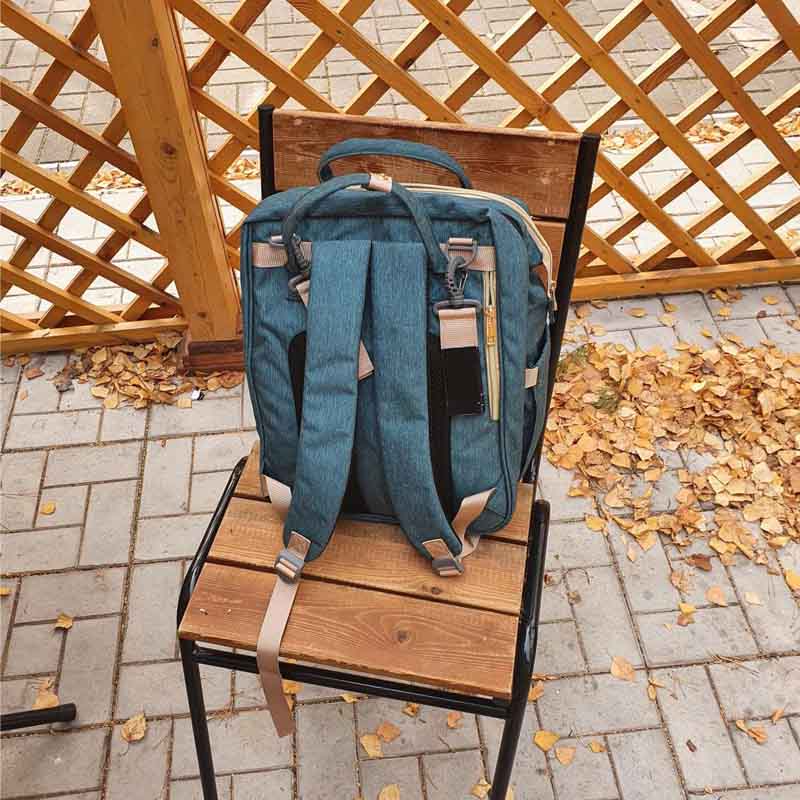 Are you having trouble finding a well-designed stroller organizer for your baby?
Are frustrated by the lack of storage space and by drinks that are always tipped about when?
Mummy Multifunctional Bag is your best option. our diaper bag that solved all the shortcomings of the other diaper bags on the market.
You will be surprised to see how much baby gear (and mama gear!) The Mummy Multifunctional Bag can hold!
Why The Mummy Multifunctional Bag is a must for busy moms:
Fashion and elegant design great with any outfit
Compact for easy carrying
Fashionable gold-tone zippers
Area for large items
Stay organized on the go
Easy access sweeping dispenser
Washable pouch for soiled clothes
Made with premium quality materials
Multi-pattern Distribution
Different layouts allow you to shop different types of items in an orderly manner and find them more easily.
You can also turn into a cot and let your baby soak up the sun on the grass in the park, liberating mom hands.
Hanging Up On The Stroller
Use as a backpack
You can free your hands and make it easier for you to do what you want to do.
Use as a carrying case
Not just a mom bag, but a stylish carrying case that you can take shopping and traveling.