3D Puzzle Ship
3D Puzzle Collector or just looking for a new hobby, want to challenge your mind, or need an indoor activity for you and your loved ones?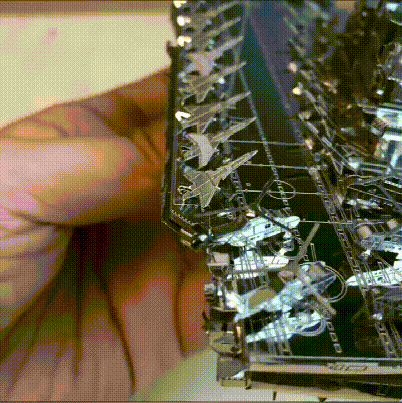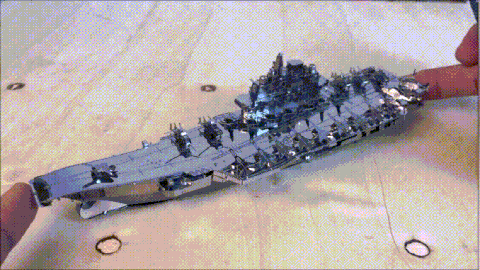 3D Puzzle Ship is a perfect DIY experience for you. This project is an entertaining and intellectually stimulating classic pastime. Avid puzzlers, collectors, and just about anyone who wants to keep their minds active, we have cool aircraft carriers' collections for you!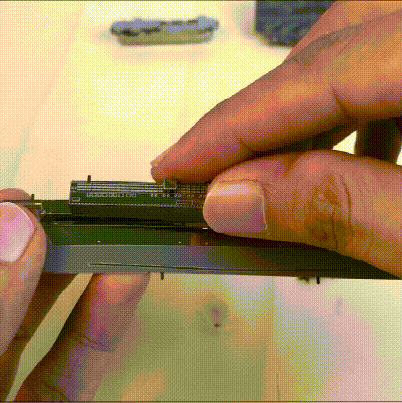 FEATURES
DIY. Create absolutely stunning three-dimensional form puzzle that will need NO glue, just put it together with the screws. Follow the provided instructions to assemble it, enjoy the process of building and creating. Don't rush, focus, and practice patience, because it is quite challenging. Absolutely a thrilling assembly project.
BRAIN-BOOSTING EXERCISE. 3D metal puzzle develops problem-solving and reasoning skills. It is beneficial for all-ages as it enhances creativity and critical thinking. The perfect combination of education and entertainment.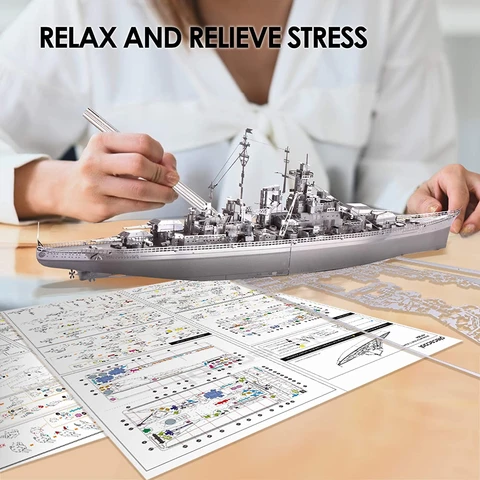 PREMIUM QUALITY. Made from high-precision laser cutting technology and high-quality Stainless-Steel material to secure excellent craft. The finished product looks high-class, with no burrs and the parts are perfectly cut.
GIFT IDEA OR COLLECTION HOBBY. Warcraft 3D puzzle is a perfect gift to say "I love your creativity". A very ideal present for special occasions or just to share with your family for a fun bonding activity. Additionally, it's a great option for collectible items. Classy decorations for living room, bedroom, offices, etc.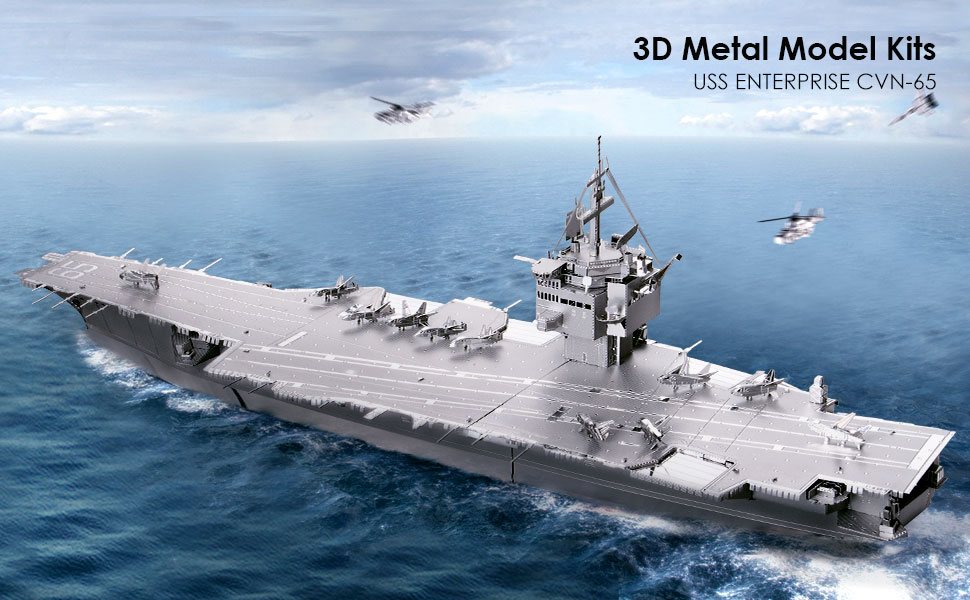 USS Enterprise CVN-65:It is the first aircraft carrier to use a nuclear reactor as a source of power, and it is also the first-generation nuclear-powered aircraft carrier of the US military.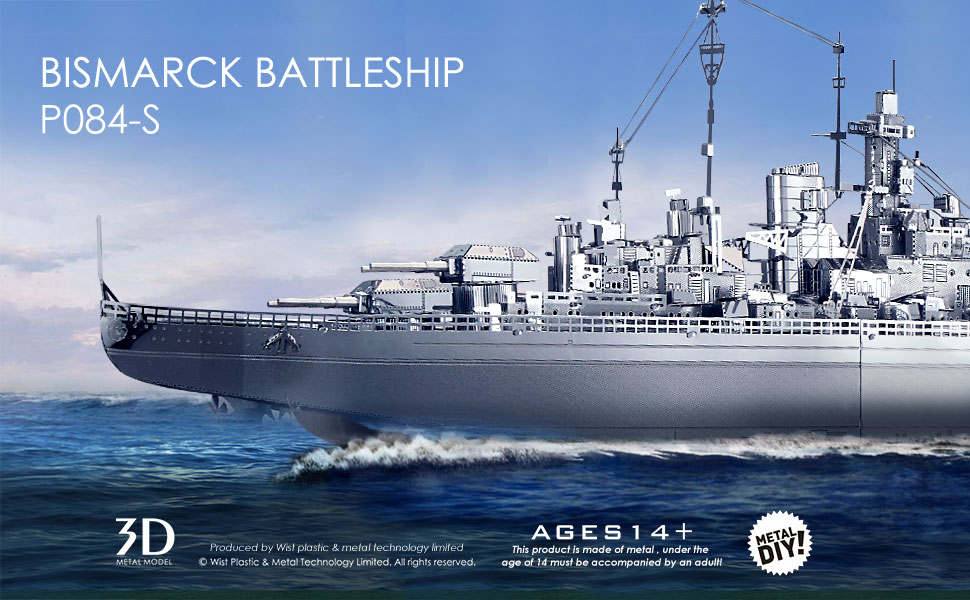 Bismarck BATTLESHIP:Bismarck was the first of two Bismarck-class battleships built for Germany's Kriegsmarine.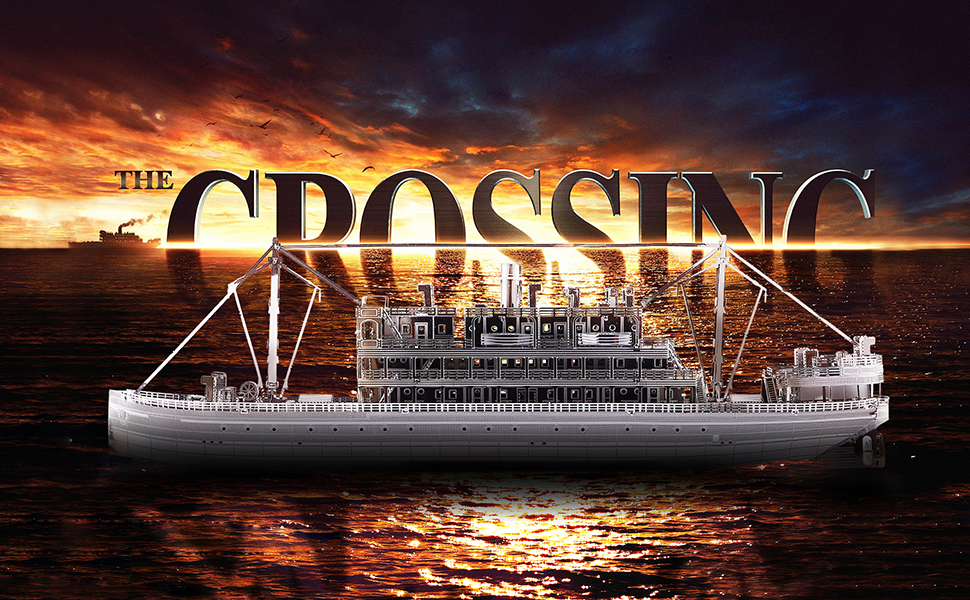 The Crossing Ship: The Crossing Ship is a Great Lakes passenger and cargo ship manufactured by the Manitowoc shipyard in the United States.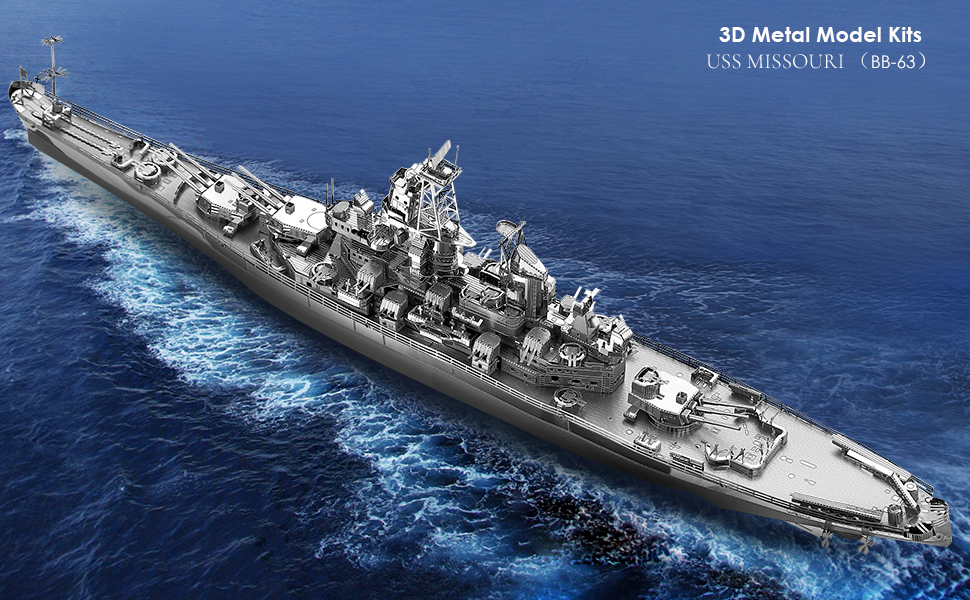 USS MISSOURI:USS MISSOURI battleship belonging to the U.S. Navy is the third U.S. military ship named after the state of Missouri. It is also the last U.S.


KONGOU BATTLESHIP: It was Japan's first dreadnought ship and the only warship in Japan with a speed of 30 knots at the time. It was active in the Pacific battlefield during World War II.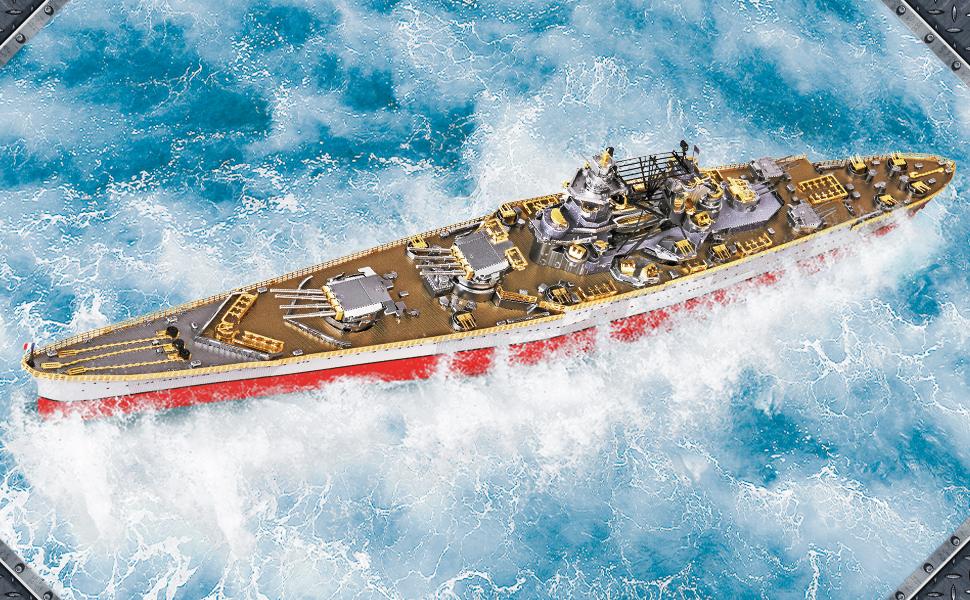 RICHELIEU BATTLESHIP: It was transformed into a powerful European battleship with advanced comprehensive performance during World War II.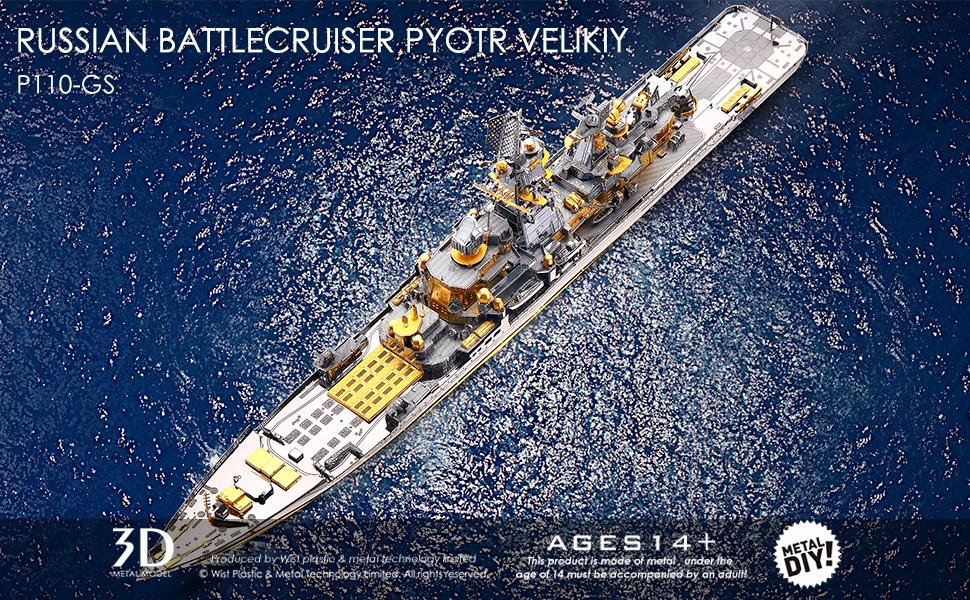 RUSSIAN BATTLECRUISER PYOTR VELIKIY: non-aircraft carrier nuclear-powered surface combat ship in active service in the world. It is mainly used for ocean-going anti-ship, anti-submarine and air defense operations.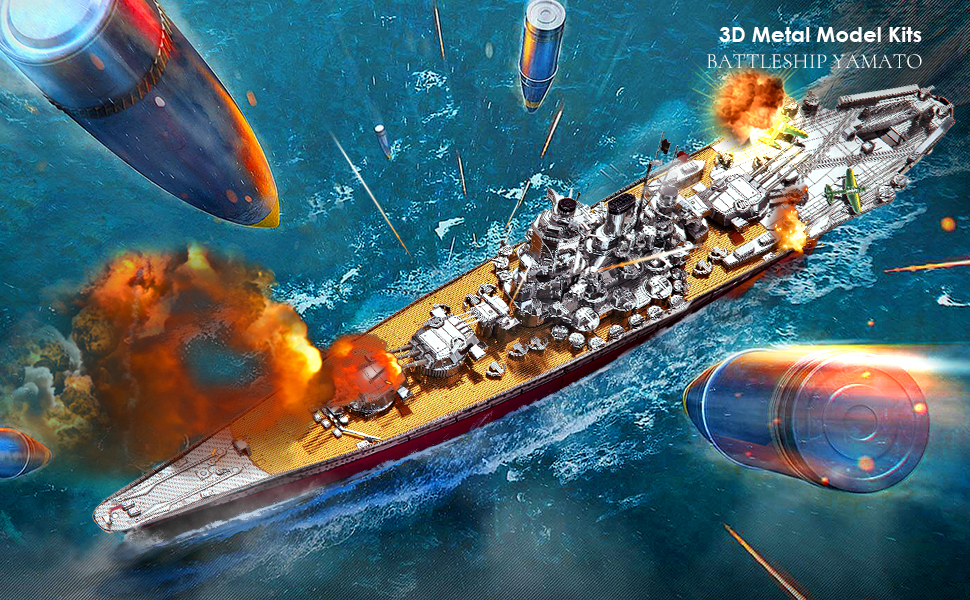 Yamato Battleship :Yamato is the first ship of the Yamato-class battleship built by the Imperial Japanese Navy in World War II.It is the largest battleship in human history.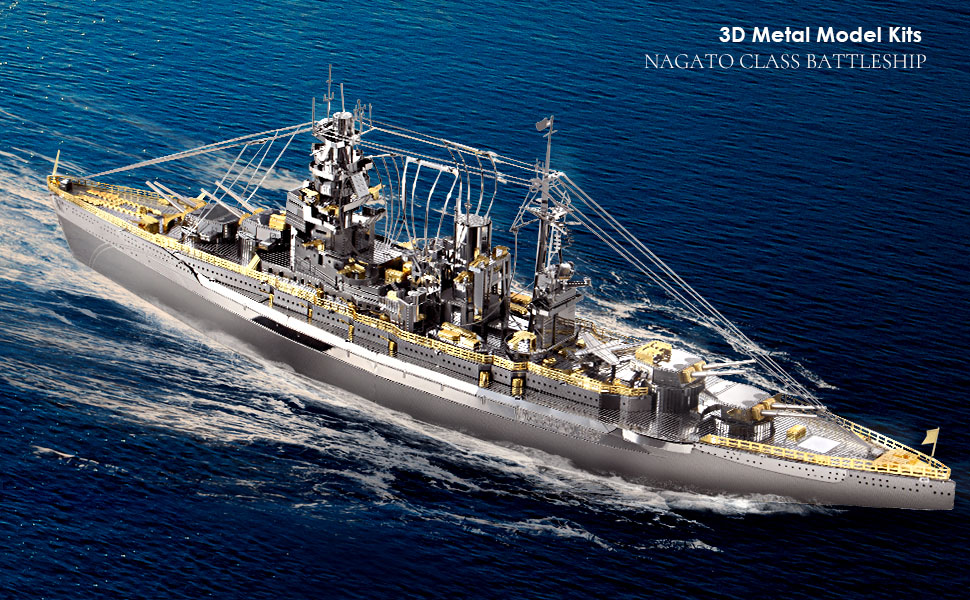 NAGATO CLASS BATTLESHIP: The battleship not only had the world's largest caliber 8 4-seater twin-mounted 410MM main guns at the time, but also carried 3 seaplanes with a speed of more than 26 knots.
SPECIFICATIONS
Assembly Method: screw link, no glue required
Material: Stainless Steel
Size: Varies According to Design
Includes: Step-by-Step Assembly Instruction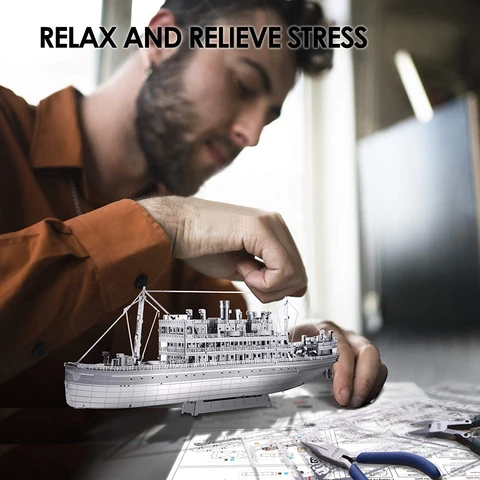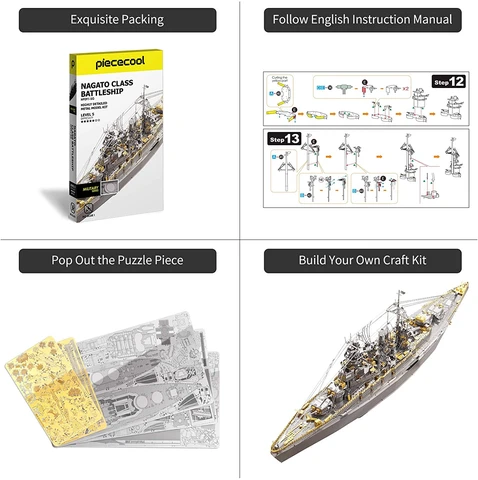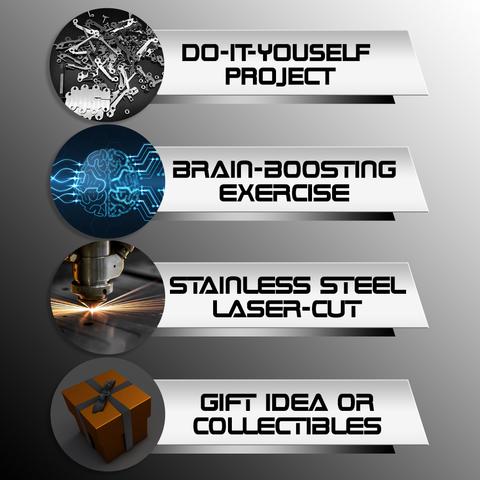 A few reasons why buy from us:
SAFE SHOPPING
We try our best to make your shopping experience not only pleasant, seamless and hassle-free, but also secure.
FREE SHIPPING
Enjoy flexible international shipping services that currently operate in over 200 countries across the world.
FREE RETURNS
It's okay to change your mind! You can send your order back for a full refund, we've got you covered with our full Buyer protection.
NEW ARRIVALS
Brand new products are available on a regular basis.
PRICE PROMISE
We don't want you to choose between the best value and the best service. That's why we offer competitive pricing.
EXCELLENT CUSTOMER SERVICE
Knowledgeable and professional support team is always happy to help you.
EASY TRACKING
Check your order status online. As easy as that!